September 27th, 2016: Training seminar on the new French contract law
September 1st, 2016
French Government Ordinance No. 2016-131 of February 10th, 2016, on the reform of the French contract law, will enter into force on October 1st, 2016.
On this occasion, XSG Avocats organizes a training seminar on the new Contracts Law under the direction of Professor Jérôme Huet, Professor Emeritus of the University of Paris II Panthéon-Assas.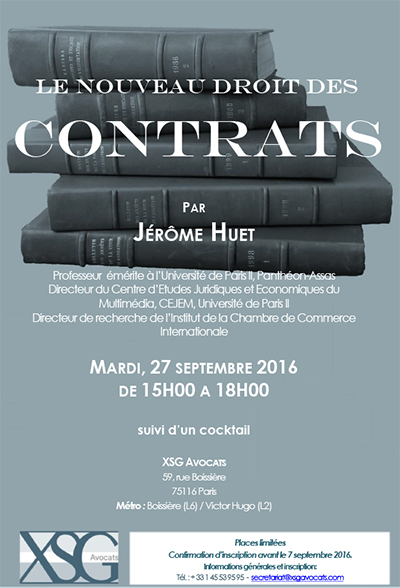 A cette occasion, XSG Avocats organise un Séminaire de Formation sur le Nouveau Droit des Contrats, sous l'égide de Monsieur le Professeur Jérôme Huet, Professeur émérite à l'Université de Paris II, Panthéon-Assas.