Or March 31st, 2017 XSG Avocats will present the lecture "How to create or set your company up in France" as part of the 2nd Forum of the Mexico-France Entrepreneurship FEMEXFRA 2017
February 28th, 2017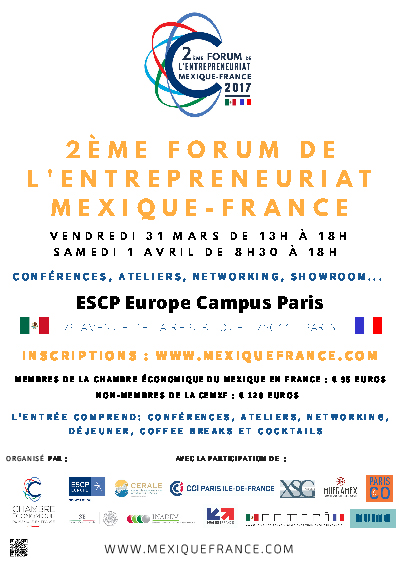 The next 31st March and 1st April 2017, will be held the 2nd Forum of the Mexico-France Entrepreneurship organized by the Chambre Économique du Mexique en France.


The event will have the participation of different experts in the creation and business development in France and will be developed in French and Spanish.

In the framework of this forum, on March 31st at 16.30, XSG Avocats will lead the lecture "How to create or set your company up in France?" in which the following topics will be developed:
- First decisions of the new entrepreneur in France: SARL or SAS? How to choose taking into account the social and fiscal costs of each structure?
- What lease? Differences and characteristics of the different leases available to the new entrepreneur.