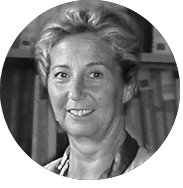 Isabel Zivy
Consultant
Barrister at the Paris bar since 1969, and at the Madrid bar since 1992, Isabel Zivy has a wealth of professional experience.
French and Mexican national, she is trilingual in French-Spanish-English.
Isabel Zivy began as an associate with Jeantet & Associés law firm, specialising in international trade law, before joining Cremades & Associés, dedicated to business relations with the Hispanic world, where she became partner in 1986.
In 2001, she founded her own firm, developing specific expertise in air transport, international taxation and arbitration (with numerous articles published in matters of practice and interpretation of the law, whether in French, English or Spanish). Xavier Skowron-Gálvez joined her firm in 2005 to be her last associate, before founding his own firm.
Today, she makes her expertise avaibable to the firm, as well as the shares cases, which are dealt with on a partnership basis.