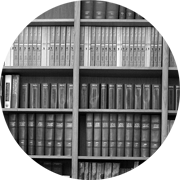 Our practice areas
Company law
▪ Forming commercial companies and non-trading partnerships: drafting the Articles of Association, registration, publication formalities.
▪ Companies' annual obligations and legal events governing their corporate existence: general shareholder's meetings, directors' and officers' appointment, moving the registered offices, changing the share capital amount, wind-up and liquidation, etc.
▪ Share purchase and sale, vendors' warranties concerning liabilities.
▪ Conflicts between shareholders'resolution.
▪ Status of officers and directors.