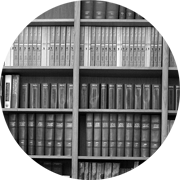 Our practice areas
Intellectual property and internet
▪ Domestic, Community and international trade marks: registration, monitoring (use, renewal, follow-up with customs authorities etc.), licensing, coexistence agreements, seizures and disputes concerning registration, infringement, denigration.
▪ Literary and artistic property: assignment and licensing of rights, seizures and disputes concerning infringement.
▪ Online crimes (counterfeits, unfair competition, defamation, etc): amicable or judicial petitions for withdrawal of illicit contents, providers, web master or search engines liabilities, etc.